Prosthetic Dentistry is all about replacing the missing teeth. Our teeth are important to us both mentally and physically. Missing teeth can cause your remaining teeth to shift, make your gums weak, more cavities, improper bite, jaw aches, or the chipping of adjacent teeth. If you think you are losing your teeth to cavities, gum disease or injury, the easiest way to restore your smile and function is a Permanent Fixed Bridge, fixed Crown or an implant. The magic of Prosthetic Dentistry permanently cements them onto to your natural teeth. Removable Prosthetics which includes Full Dentures and Partial Dentures can also be included in this category. Most importantly, prosthetic dentistry feels natural because the implants or the crowns and bridges are designed to be "real" in the true sense of the term.
Complete Dentures
A complete denture is also known as a full denture with false teeth. It is a device which can be removed easily. It is used when all the teeth in a jaw have been lost and need to be replaced artificially. Complete dentures are oral prosthetic devices which provide full coverage to the teeth and can replace a complete arch of missing teeth. The ones in charge of the restorations of complete dentures must have a high degree of knowledge and a proper skill set. Each step of restoration must be a step forward towards improving the overall condition of the teeth.
Inlay and Onlays
Inlays and Onlays are a form of indirect restoration in the field of dentistry which means that they are formed outside of the mouth as a single, solid piece, fitting the specific size and shape of the cavity. An "inlay" is an indirect filling if it fits within the little points or "cusps" of a back (premolar or molar) tooth. If it covers one or more of these cusps, it is called an "onlay". Either way, the procedure for placing an inlay or onlay is the same. Both inlays and onlays are strong and long-lasting. Moreover, they do not require any greater level of care than any other tooth.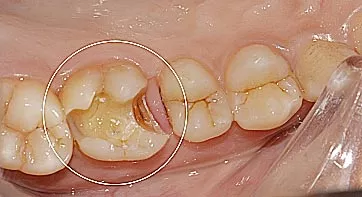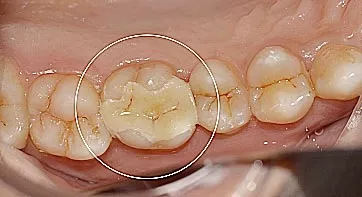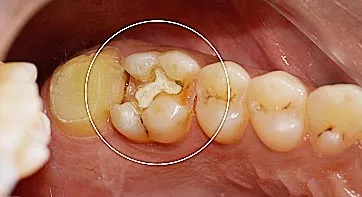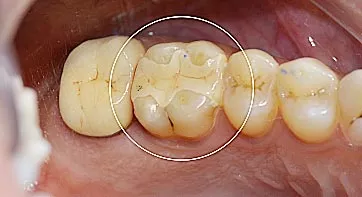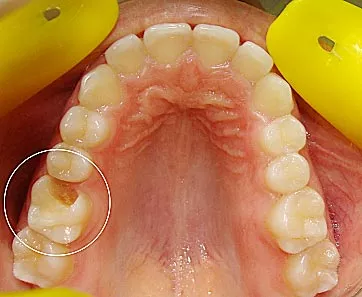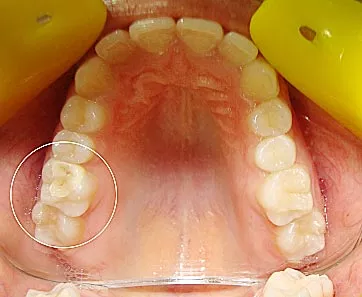 Partial Dentures or Cast Partial Dentures
A removable partial denture usually consists of replacement teeth attached to a pink or gum-coloured plastic base, which is sometimes connected by metal framework that holds the denture in place. A cast partial denture consists of a cast metal framework that contains artificial teeth set in an acrylic resin. The metal framework is basically present for retention. The framework attaches by way of clasps connected to crowns. It is not visible but the clasps can be seen while smiling. These dentures are strong and sturdy and extremely comfortable at the same time.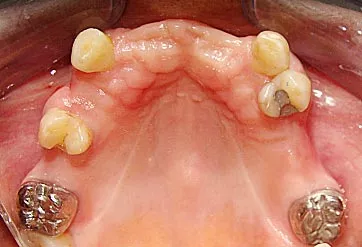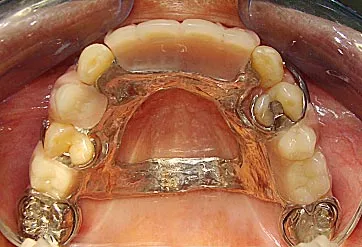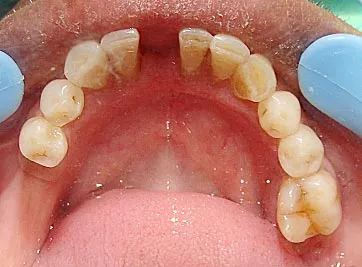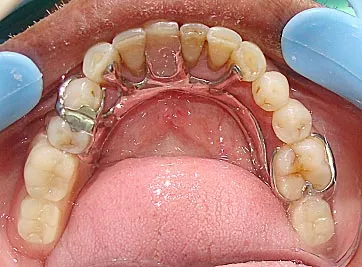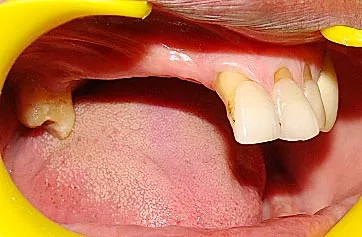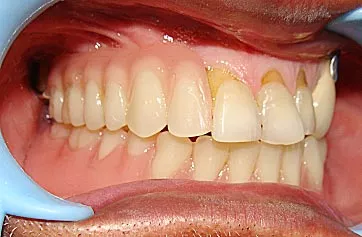 Attachment retained Overdentures
In Dentistry, Attachments have been used for over a hundred years now. It has provided dentists with means of protecting weak teeth and preserving soft tissue. Thus, they have always played a direct part in patient satisfaction. These devices are small and interlocking and are used to connect prosthesis and abutments. Attachment retained overdentures helps in distributing the masticatory forces. It helps in minimizing trauma to abutments and soft tissues and also helps in improving the aesthetics. Any problem that might be inherited with conventional dentures can be solved with ease by the attachment overdentures.
Maxillofacial prosthetics
Maxillofacial prosthodontics is a speciality of dentistry which deals with the rehabilitation of patients with acquired and congenital defects of the head and neck region. These vary from minor injuries to major functional disabilities combined with cosmetic disfigurement. At Dixit Dental care, we specialize in replacement of resected upper or lower jaw with an obturator, mandibular guidance appliance, palatal lift prosthesis, congenitally missing eye, a finger etc.
Rehabilitation of patients with head and neck disabilities is difficult and requires close interactions among several other health science disciplines. The Maxillofacial Prosthodontist is the primary person involved in many facets of patient care and is, therefore, the individual who is in the best position to coordinate the efforts required in this complex rehabilitative process. Members of the team include oral and maxillofacial surgeons, plastic surgeons, radiologists, oncologists, head and neck surgeons, neurosurgeons, otolaryngologists, periodontists, orthodontists, social workers, speech therapists, occupational therapists, among others.
Precision Attachments
Along with other means of conventional retention, Precession Attachment can also be used for removable prostheses. In order to aid retention, precession attachment can be used. The three different types of precision attachments which are generally available are studs, bars and magnets. These functional mechanical parts are either made of plastic or metal or a combination of both. These types of attachments have a wide variety of applications. The aspects of retention and aesthetics have been amplified by the use of the precision attachment. Over time, Precession Attachment has uplifted the general standard of partial denture prosthetics.

What is Prosthetic Dentistry?
To be precise, Prosthetic Dentistry refers to the placement of a Prosthesis in order to replace one or more missing teeth.
Why do I need a Prosthesis?
The idea of losing teeth might not be scary, but when you actually lose a tooth, it does leave an impact on you emotionally. Moreover, chewing without one or more teeth can get problematic and more serious dental problems may arise. A Prosthesis is absolutely required in order to avoid poor chewing ability leading to malalignment of teeth and jaws.
Will the prosthetic teeth look natural?
Dental Prosthesis is well known for its realistic look, feel and appearance and also for its convenience over other dentures. Your teeth will not only look natural but also start to function like regular teeth. After a certain point, you will almost forget that they are artificial.
Do I need a Dental Bridge?
A dental bridge is necessary because it can help replace a single missing tooth or multiple teeth. A bridge can last for 10 to 15 years or more under regular dental supervision. Traditional ceramic bridges, Cantilever bridges, Maryland bonded bridges are a few kinds of bridges which can be used, based on your specific dental condition. Most importantly, a Dental Bridge makes it easier for you to chew and eat when there is a missing tooth.
How do I care for my Dentures?
When it comes to a removable Denture (with or without implant support), the first step is to gently take it out every night before sleeping and carefully place in a closed container with water. You also need to brush the denture with a soft toothbrush. Commercially available denture cleansing tablets and powders can be used to keep the dentures clean. With proper care, an implant retained denture can last for two decades or even more.