STERILIZATION PROTOCOL STANDARDS
Patient safety has taken precedence over all else in today's world of busy dental practitioners. Dental clinics focus on effective and efficient infection control to ensure the safety of their patients.
We believe, a sterile condition should be created right from the moment a patient enters the facility, and certain comprehensive rules and regulations for a universal standard of sterilization and infection control are to be followed.
The clinic has a sterilization unit with Class B Autoclaves, Doc Autoclaves, Fumigators, Ultrasonic cleaners and washers, Formaldehyde Chambers, dedicated personnel overseeing the sterilization, and Cassettes and Steri Pouches for packing instruments. We warrant the safety of all our patients by ensuring every procedure uses maximum disposables.
Infection control programs are in place for the cleaning and sterilization of dental instruments and devices which are reusable. Chemical Indicators and Biological monitoring are utilised to guarantee the sterility of these reusable instruments and devices.
The facility has an area designated solely for instrument reprocessing, which is isolated from the dental treatment room. Some of the techniques and instruments used include:
Ultrasonic cleaning devices
Ultrasonic cleansers are used to mechanically clean instruments regularly, once they are washed under running water.
Packaging
Specially made Steri Pouches and cassettes are used for packing instruments before sterilization. These sterilization packages are designed to allow the penetration of steam, vapour, and heat. Once the apparatus is sterilized, they are kept packed up till use. These special packages have a colour change indicator over them that mark the quality of sterilization.
Autoclaves
Pre-vacuum autoclaves (also known as Class B or Type B sterilizers) are used in the facility. These superior quality autoclaves use a pulse vacuum to eliminate all the air from the chamber to ensure the chamber is adequately pressurized. A temperature of 132°C-135°C is maintained for 15 minutes to effectively sterilize the instruments.
Sterility Assurance
While all these procedures prepare for, and execute, effective sterilization, some means need to be available to ensure that the process has actually taken place successfully. The clinic has a few such safety measures in place to guarantee the efficacy of the sterilization processes.
Chemical indicators
Chemical Indicators are used to determine whether or not a package has been successfully processed. The change in colour of the indicators embedded on sterilization packaging materials clues you into the safety of the apparatus inside.
Biological monitoring
Biological Monitors (spore tests) are the most reliable method to gauge whether a sterilizer is working properly and that the sterilization instruments are effective. The clinic uses these monitors, consisting of paper strips/vials with sterilization-resistant bacterial spores, at least once a month to ensure effective sterilization.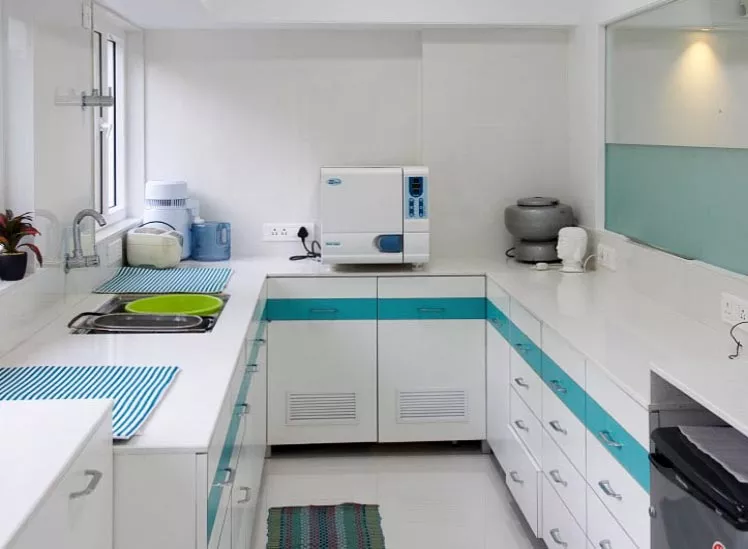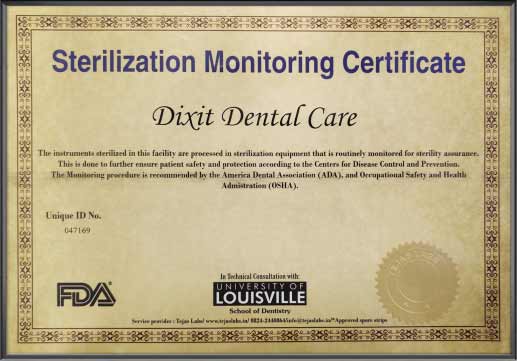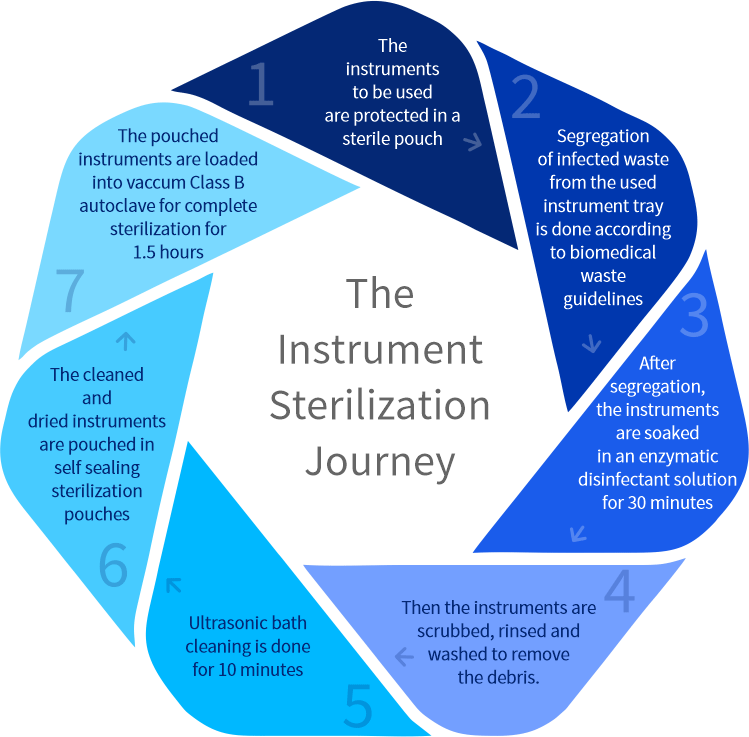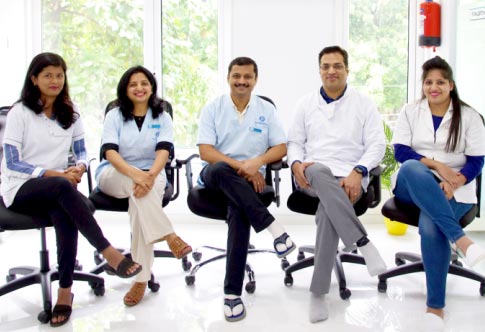 Meet the Team
Dixit Dental Care is Owned and Operated by Dr Santosh Dixit and Dr Archana Dixit, and visited by various Consultant dental specialists.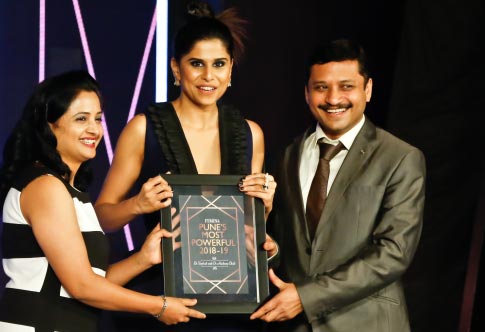 Events
Explore a Gallery of the memorable events at Dixit Dental Care…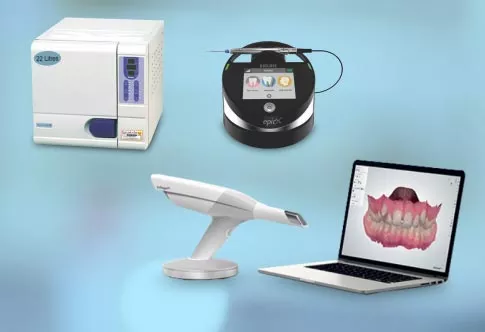 Advanced Technology
With state-of-the-art dental equipment, Dixit Dental Care delivers the best dental treatment to patients while ensuring high standards of care.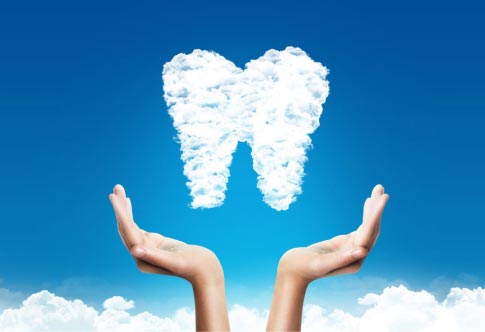 About Us
Dixit Dental Care in Pune is committed to offering the latest and up-to-date Dental Care & Treatment.