Braces/Orthodontic treatment is required to correct malocclusions like Protruded teeth, Crooked teeth, Deepbites, Openbites, Crossbites and Jaw discrepancies. Orthodontic treatment also allows better functioning of your teeth and makes it easier to keep them clean, which can improve your overall health.
Braces may be used along with other orthodontic appliances to help to make corrections to a person's bite. They are used for aligning and straightening teeth in order to improve both appearance and a person's bite force. At Dixit Dental Care, we not only assure you of an attractive smile and enhance your self-image, but braces are also helpful for improving your general dental health. There is another alternative to traditional braces called Invisalign.
Invisalign is an orthodontic treatment that involves straightening of the teeth without using typical metal braces. A revolutionary invention in the world of orthodontics, Invisalign provides patients with different options to avoid the unaesthetic metal brackets. Invisalign are basically custom-made clear plastic aligners, a series of which are worn to help shift your teeth into the proper position.
Invisaligns are a perfect choice for patients who would have never considered braces before considering the unaesthetic metal braces that are involved. Considering the recent advancements in Braces/Orthodontics, the team at Dixit Dental Care comprises a certified Invisalign orthodontist to address patients' needs.
Types of Braces/Orthodontics
Fixed Braces 

Fixed braces are also known as "fixed appliances" and these are the most common type of braces that people wear. Fixed braces are often the most helpful and effective devices for the straightening of teeth. These are made of brackets and bands bonded to one's teeth. The thin metal wires are used to push the teeth tenderly to the desired position. Sometimes, Fixed Braces are referred to as 'fixed appliances' or 'train tracks. Fixed Braces can be made up of either tooth-coloured plastic or ceramic or metal.
Metallic Braces

Metallic braces are made from stainless steel and have metal brackets that are attached to each tooth. These brackets are linked to each other via a thin archwire which allows teeth to move slowly. Braces are generally used to improve patient's orofacial appearance and are mostly used to fix problems such as crooked or crowded teeth and an incorrect jaw position.
Ceramic Braces

Ceramic Braces are similar to the traditional braces, as in, they are of the same size and shape as metal braces except that they are made of transparent ceramic that gets easily blended into one's teeth and hence become less noticeable. Ceramic braces have been in vogue for a few decades already. This type of brace is well suited for a large number of patients and does not have the possibility of misalignments. They can be relied upon as much as standard metal braces, and they come with a more cosmetically pleasing look.
Self Ligating Braces- Metal/Ceramic

Traditional braces use elastics to hold the wire which can make the appliance bulky, leads to collection of plaque and also causes increased friction leading to slow treatment and making it less comfortable. Self ligating braces uses clips to hold the wires which makes it less bulky, easier to clean, requires fewer adjustments than traditional braces and faster treatment duration. Ceramic self ligating braces are esthetically much better than traditional ceramic braces as there is no appliance discoloration because of elastics.
Aligners /Invisalign

Aligners or Inviaslign are removable orthodontic appliances which are transparent and virtually invisible method of straightening the teeth. Clear-aligner treatment involves an Orthodontist planning an accurate treatment plan using virtual models of the patient's teeth which are then used to prepare a series of transparent aligners. A patient should wear each aligner for at least eighteen hours a day for one to two weeks in order to get effective results. Aligners are easy to wear and remove which makes the process of teeth cleaning smoother and easier. They are also absolutely safe and have no known side effects.
Removable Braces

Removable Braces are beneficial for quite a number of reasons. These braces can be removed for the purposes of eating, brushing and even flossing. Moreover, throughout the treatment period, the wires in the braces remain tightened which helps the teeth to move to the desired position.
They are most commonly used for treating minor orthodontic problems. Removable braces can be used for early treatment to correct specific problems. For example, bite and growth problems and jaw problems can be easily treated with these braces.
Functional Appliances

A group of fixed and removable appliances are referred to as Functional Appliances which alter a growing patient's functional environment in order to change the surrounding hard tissue permanently. The functional approach is the most biocompatible approach possible. These appliances generally are used to modify growth in growing patients which can be used to treat jaw problems.
The design of these appliances is such that along with the teeth being moved, the alignment of the jaws, especially an underdeveloped lower jaw can also be corrected. Functional appliances can also be used to achieve proper facial muscle function and create a kind of naturalism in the facial proportions.
Retainers

Retainers are used for holding one's teeth in position after any method of teeth realignment. Retainers are usually custom-made devices and can be easily removed or fixed. The four types of retainers which orthodontists and dentists usually prescribe are Hawley, Essix, Zendura, and Bonded (Fixed) retainers. Once the Orthodontic treatment is done, it is usually the orthodontists who fabricate the Retainers.
Retainers come in two varieties – Fixed and Removable. Even though retainers look similar, no two retainers are actually alike. They are mostly worn after taking off braces but they can also be worn to close gaps between the teeth. It is extremely important that the retainers are cleaned every day in order to achieve effective results. They don't have any additional safety issues and are easy to maintain.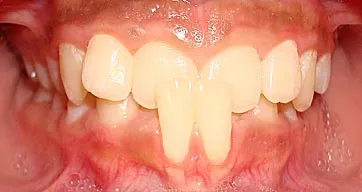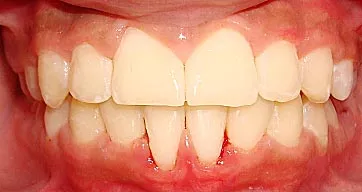 Case 2: Anterior Open Bite

Who is an Orthodontist?
An orthodontist is a dental specialist with proper training and medical expertise, engaged in the diagnosis, prevention, and treatment of dental and facial irregularities. He or she is equipped to diagnose the correct orthodontic appliance for your teeth and can also advise you about the functioning and maintenance of these appliances.
At what age can people have orthodontic treatment?

Orthodontic treatment can be beneficial for the people of all ages, for children and adults alike, because healthy teeth can be moved at almost any age. Your orthodontist will inform you of any risk factors involved because of your age.
Why is orthodontic treatment important?

When and if left untreated, like all other health issues, orthodontic problems may become worse. Hence, treatment by a specialist is of utmost importance. Moreover, the correction of the original problem is often less expensive than the additional dental care which might be required to treat more serious problems that can develop out of negligence in the later years. As we all know, weakening dental health can eventually cause other problems in your body.
What is the cost of orthodontic treatment?

The actual cost of orthodontic treatment is dependent on various factors, which include the severity of the patient's problem and the treatment approach selected by the patient.